iXBRL for CIPC Filing
iXBRL is a global digital reporting standard for exchanging business information for financial reporting
As of 1st July 2018, the CIPC (Companies and Intellectual Property Commission) has made it mandatory for qualifying entities in South Africa to submit their Annual Financial Statements (AFS) in an iXBRL (Inline eXtensible Business Reporting Language) format.
The CIPC is also encouraging all entities in South Africa to realize the benefits of iXBRL reporting to improve the quality of their Annual Financial Statements (AFS) through CIPC's comprehensive business validation rules.
Get your iXBRL instance report now
DataTracks iXBRL Solution.
DataTracks offers an iXBRL instance solution that includes both IFRS and GRAP standards. Our iXBRL service caters to the needs of all South African entities that need to convert their Annual Financial Statements from pdf to ixbrl format for CIPC filing.
DataTracks offers both iXBRL tagging service and iXBRL software to provide you with a 100% error-free iXBRL report that will meet the CIPC XBRL Taxonomy Architecture. 
We support the conversion and filing process to ensure successful filing with the regulator. We understand and address the challenges of iXBRL preparation and support the transition to the new CIPC regulatory compliance.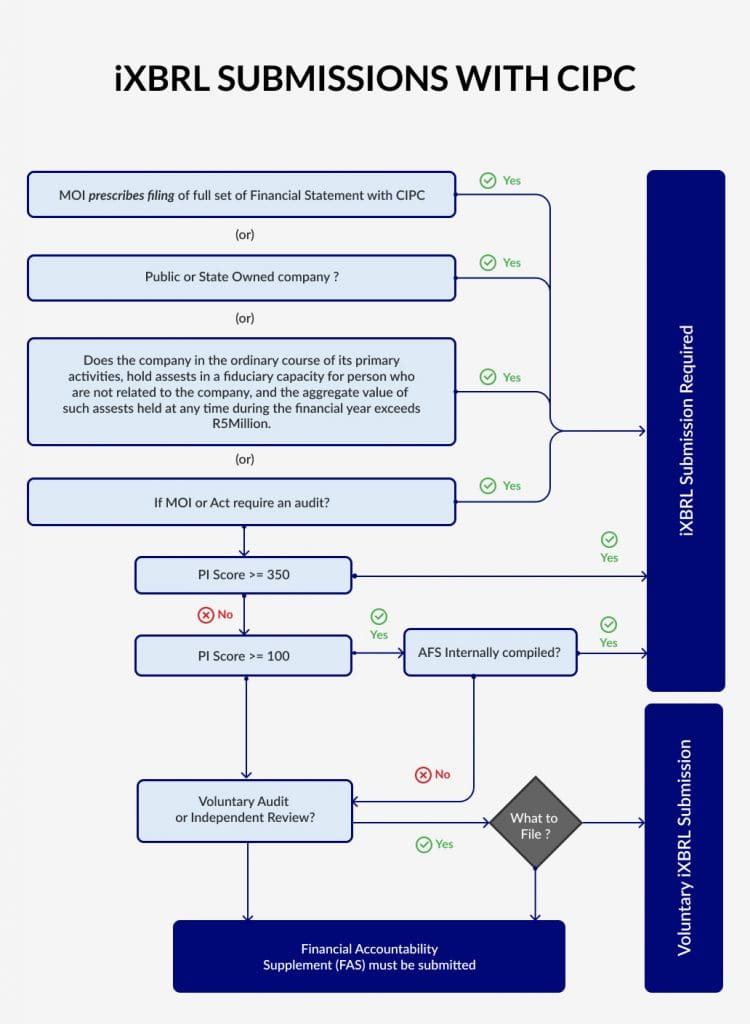 Recognised By CIPC
DataTracks is evaluated and recommended by CIPC as iXBRL Software Service Provider (SSP) Track Record
Track record of 18 years in XBRL Industry with more than 348,000 compliance reports globally
Quality
Certified by XBRL US for XBRL Data Quality and certified for ISO 9001:2015 quality standards by TÜV of Germany.
Expertise In Accounting
Our team of professionals are highly skilled, qualified accountants, with in-depth knowledge and expertise in iXBRL/ XBRL reporting and good understanding of the CIPC taxonomies.

Data Security
ISO certified with data stored on secure Tier 4 data centres and Certified for ISO 27001:2013 for information security management Customer Support
Unmatched support from a team of experts in multiple accounting standards available to help and support with your iXBRL filing.
Customers speak



Using DataTracks and dealing with your personnel has been a great experience. Thanks for the exceptional service.



This was my first experience with submitting annual returns and I was very grateful for the assistance.



We receive excellent service from Datatracks



The service is really great!



Service was Great. Happy with experience of XBRL formats for CIPC was quick and easy