DataTracks Rainbow for Mutual Funds connects your entire team with a few clicks and offers you endless possibilities to convert your Mutual Funds related forms such as 485BOS, 497, N-1A as well as other Fund related SEC filings in EDGAR, XBRL and Inline XBRL formats.
Why DataTracks Rainbow is the right choice for compliance reporting?
Save time, reduce risks and produce error-free compliance reports with our cloud-based software, DataTracks Rainbow – that automates and prepares accurate compliance reports in multiple output formats like XBRL, Inline XBRL and EDGAR HTML for filing with regulators such as the SEC.
Click below to learn more.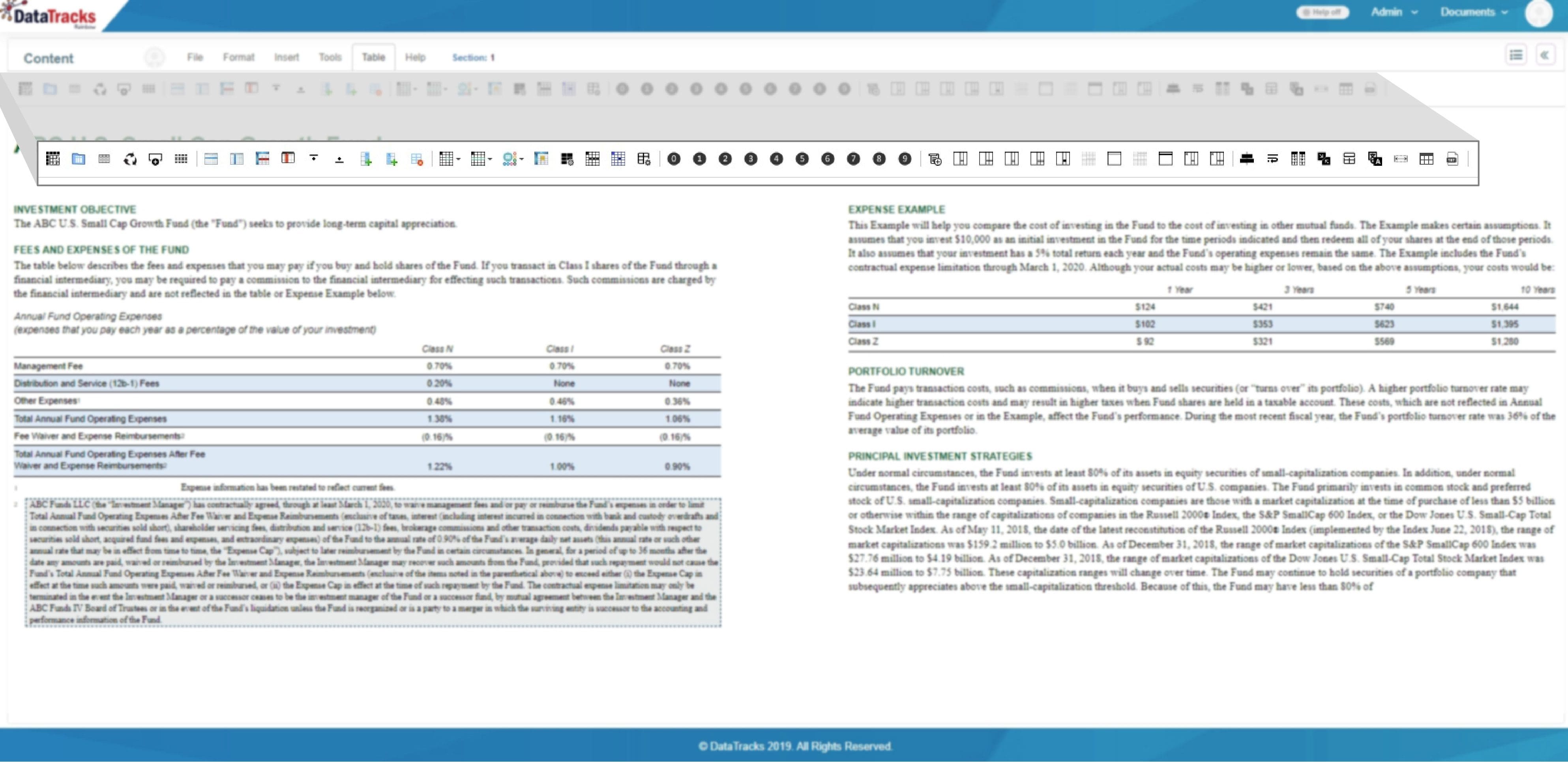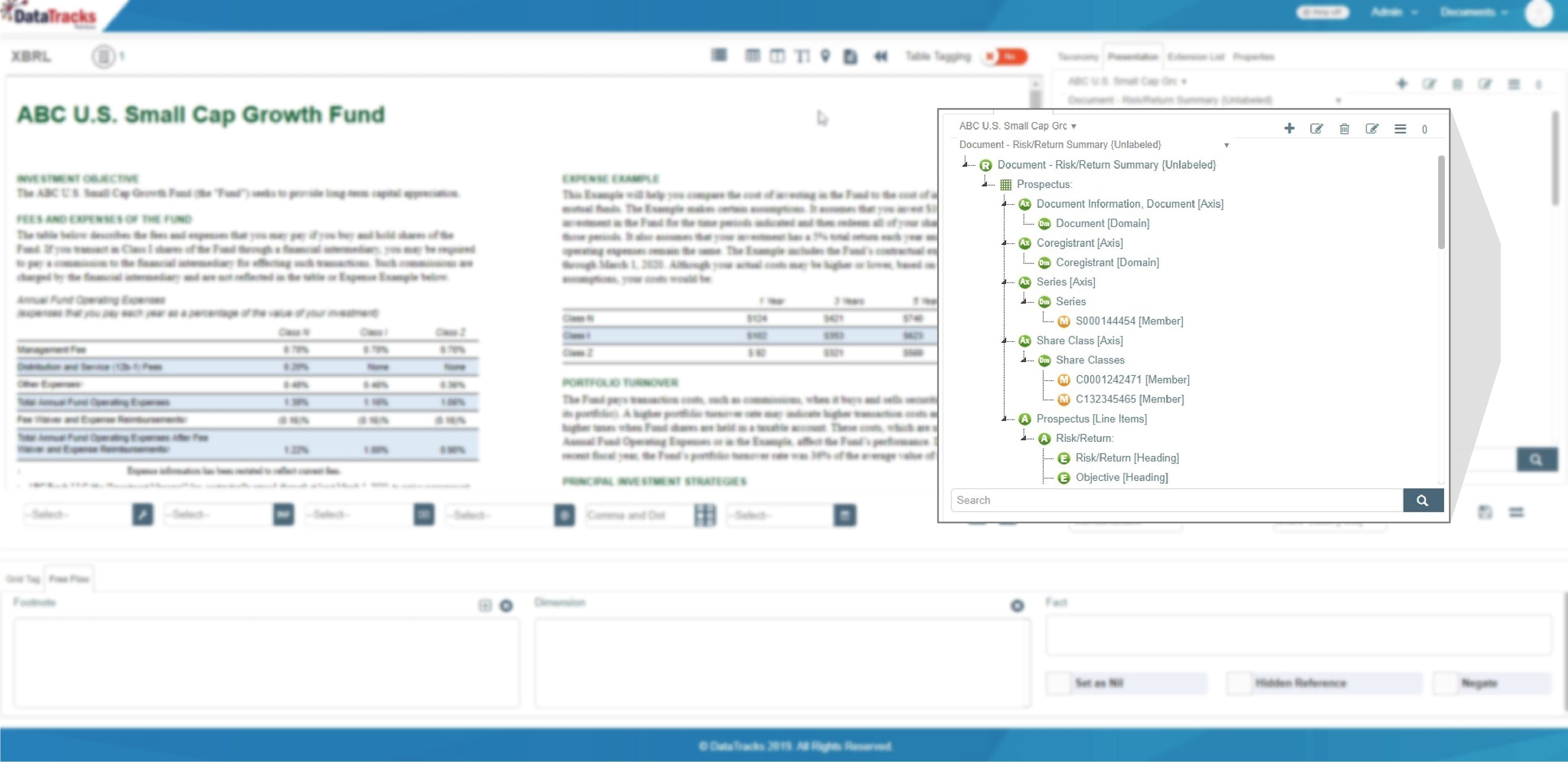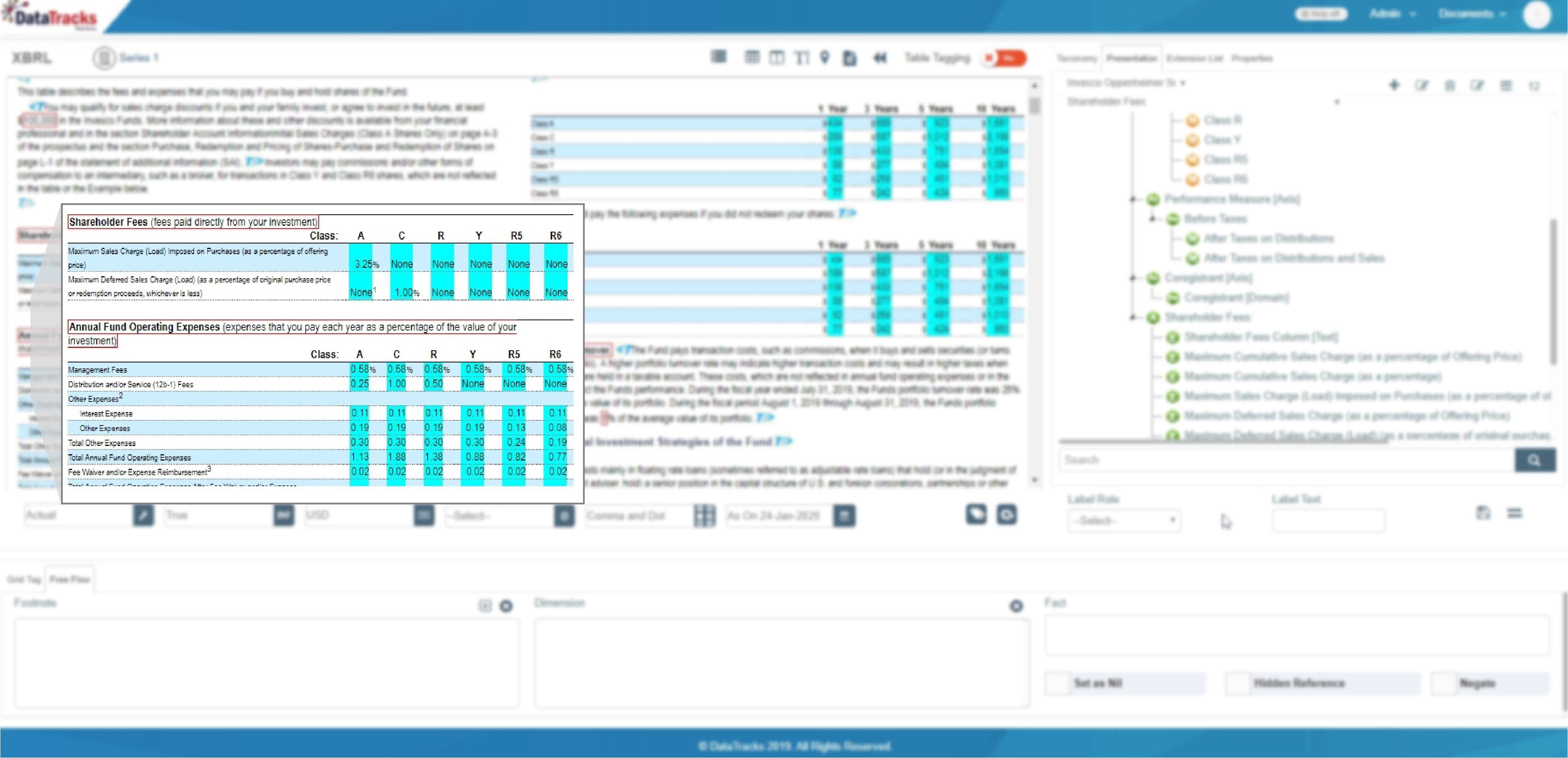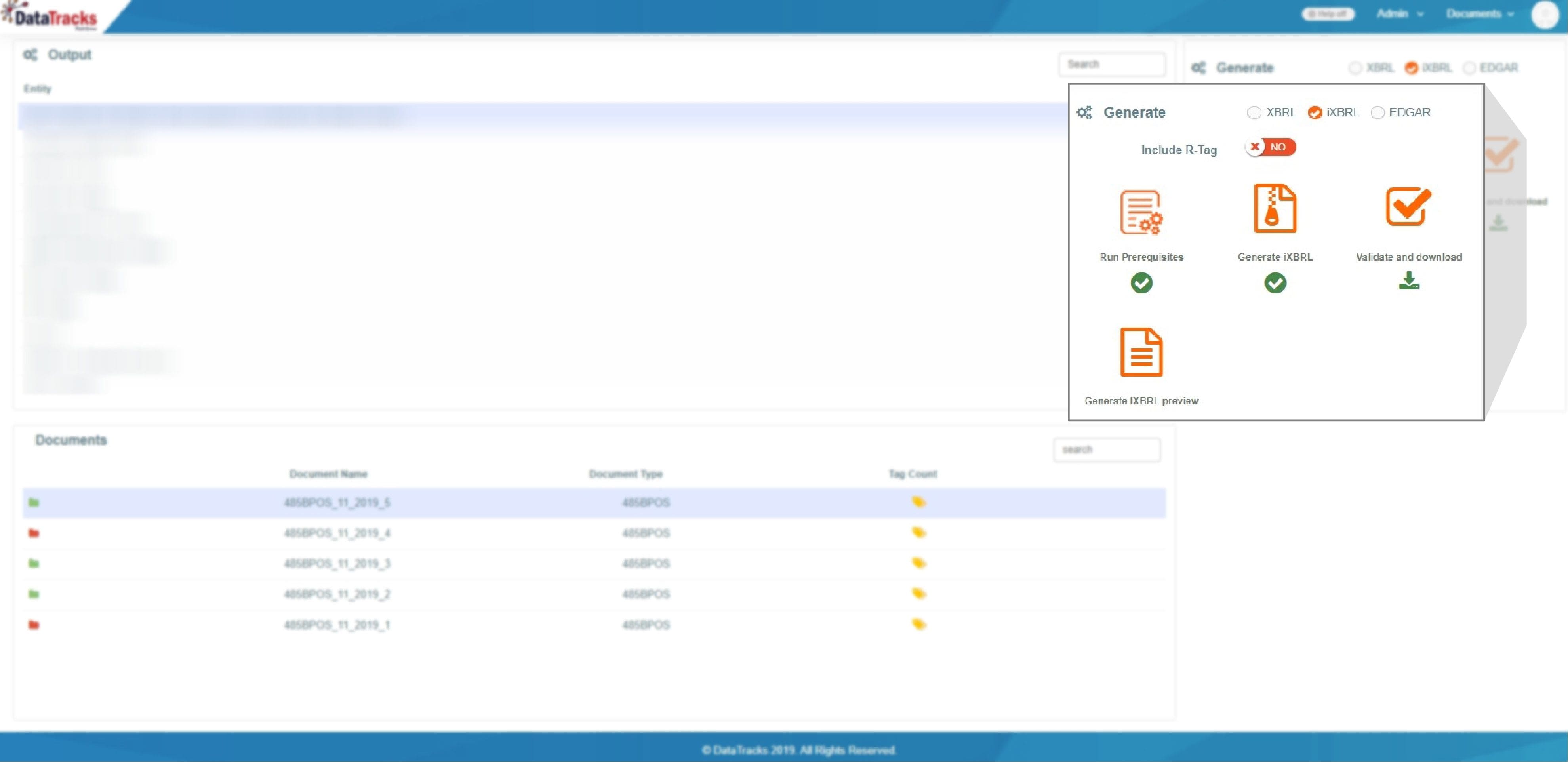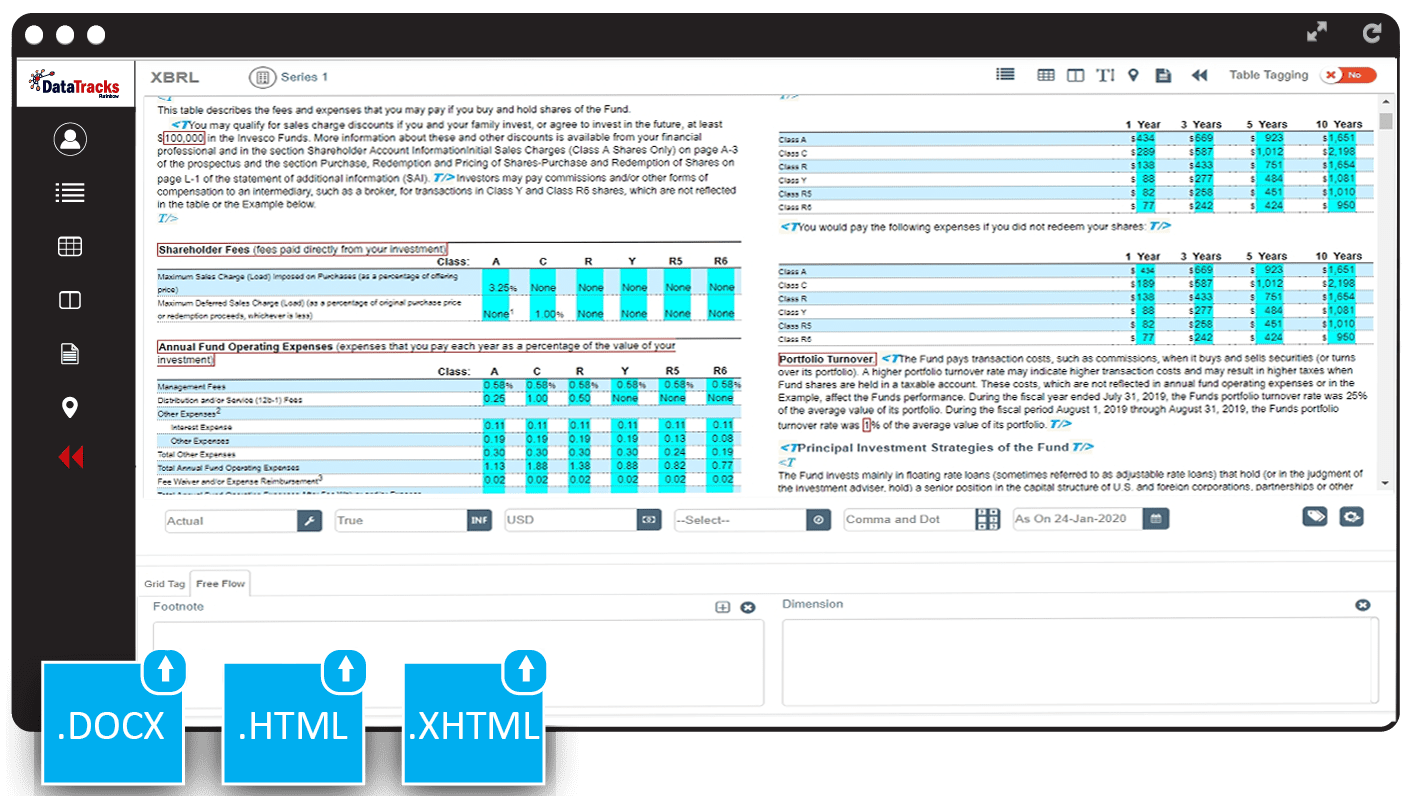 Multiple input and output capabilities
Enable teams to import content from various data files such as Word® or HTML or XHTML and start converting them into XBRL, Inline XBRL formats accurately; helping you save both time and cost.
With the new Inline XBRL mandate requiring the large prospectus documents to be reported in XHTML format, our application seamlessly allows import of large source files with hundreds of pages, provides capability to manage content formatting and XBRL tagging, and generate outputs instantly in multiple formats such as HTML, XBRL and Inline XBRL without any compromise to the performance.
Easy collaboration
Enables multiple users from different locations to collaborate and work on the content and XBRL at the same time. Allows creation of formatting of contents directly on our application using our user-friendly word processing interface.
With our Track changes and Version compare features, users can review only the incremental updates to the content saves time significantly.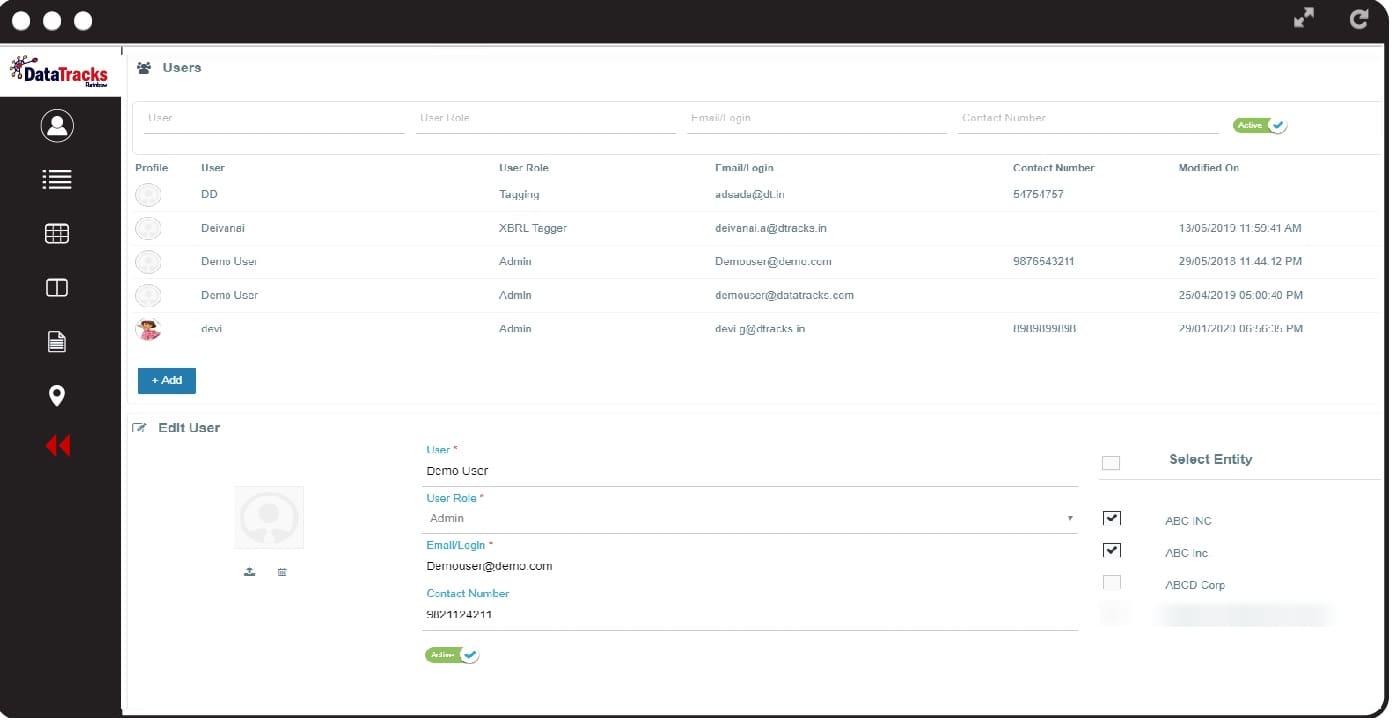 Regulate data access
With the extent and complexity of data, determining users' level of access can easily become complicated. Keeping that in mind, we provide an entirely new approach to managing privileges – right from the time you create a user to making changes to various sections in your reports.
DataTracks Rainbow enables you to set up restrictions on different IP levels and limit access to a subset of user functions and accounts.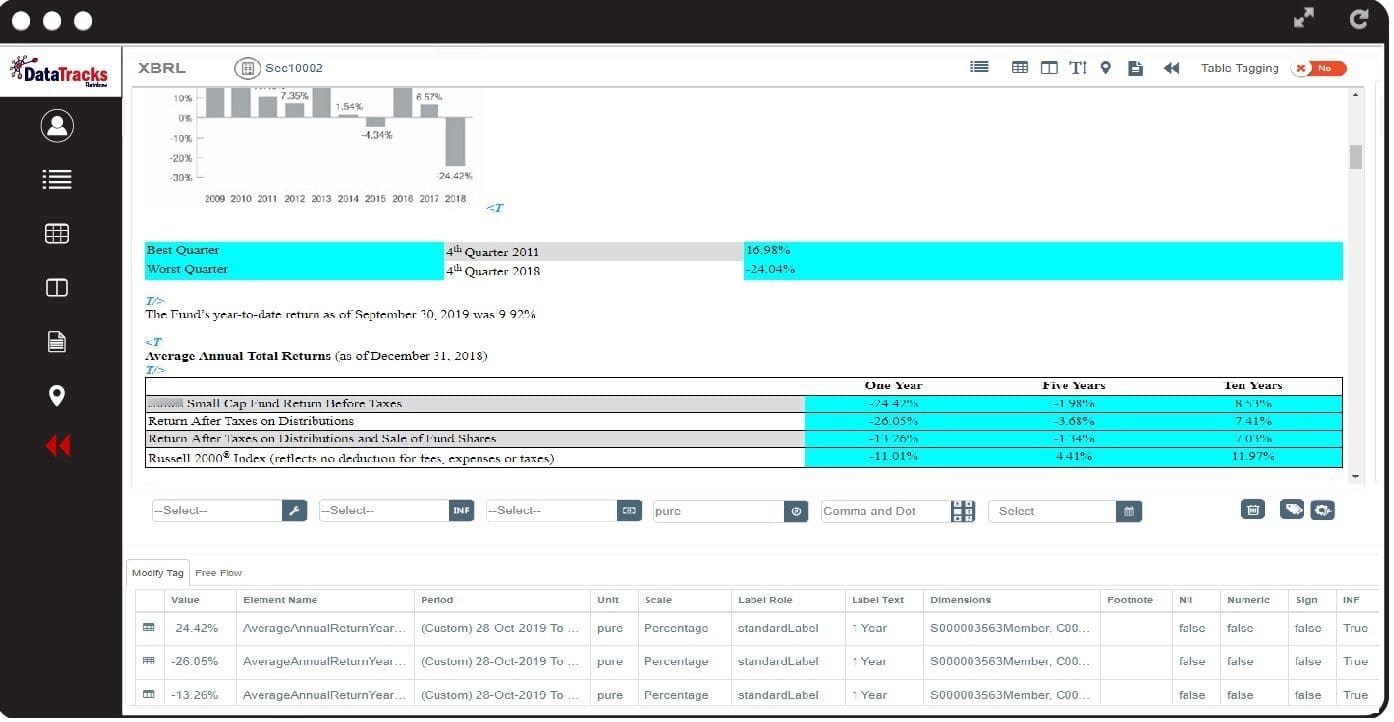 Quick and seamless XBRL tagging
Keeping in mind the tighter deadlines, XBRL tagging is made easy and efficient with automatic creation of taxonomy tree for each series based on minimum user inputs on series and share classes, user-friendly tagging interface for tables and narratives, and integrated validation certified by XBRL International and XBRL/Inline XBRL previewer.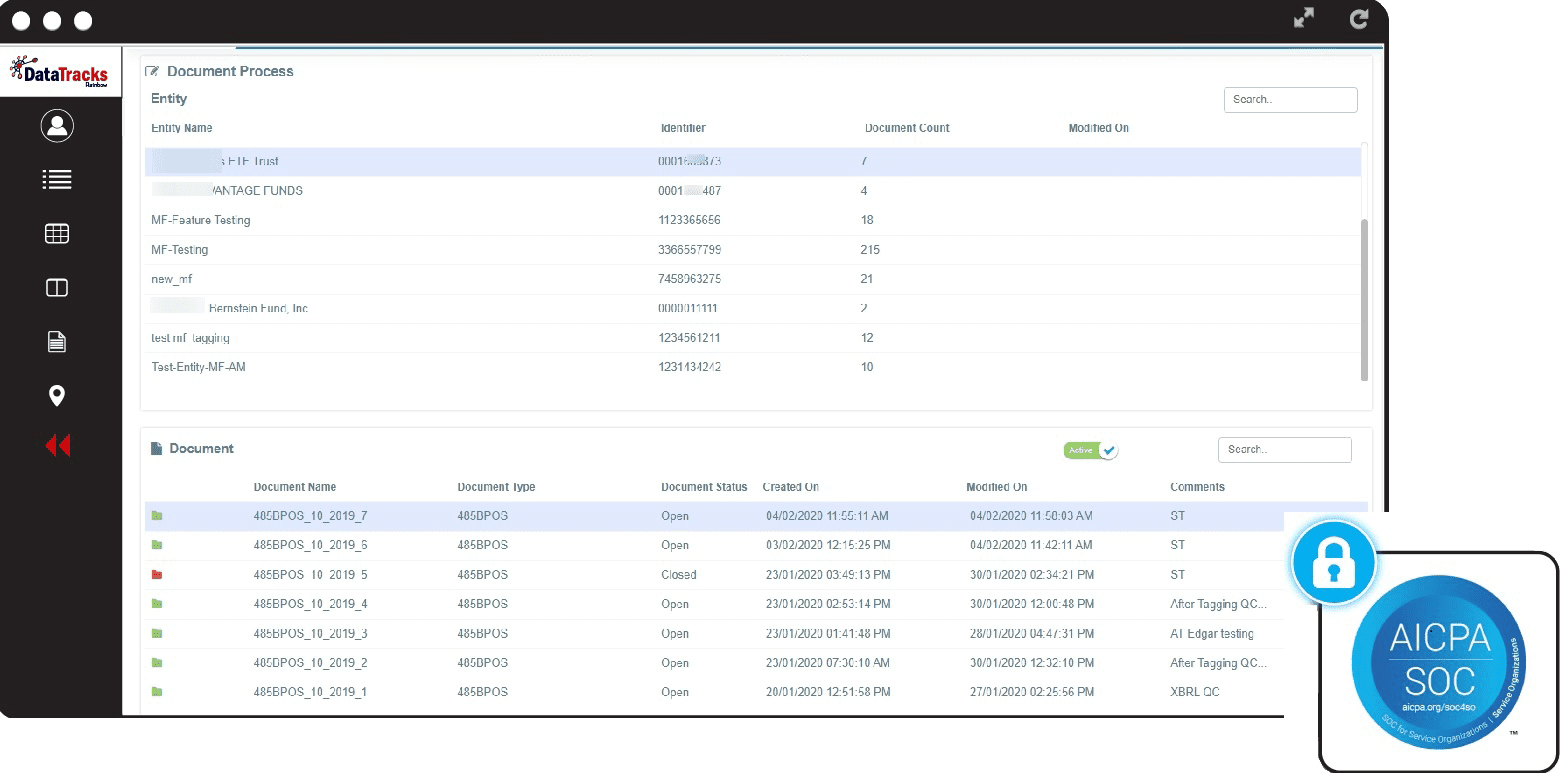 Enterprise-grade data security
Preserve the integrity and information security of your financial data with DataTracks which is compliant with ISAE 3402, SSAE 18 and ISO 27001 standards. Powered by a Tier 1 cloud provider, the DataTracks environment is designed and built to meet rigorous compliance standards including SOC 1 (formerly SAS 70).
For Pricing of DataTracks Rainbow for Mutual Funds