MCA extends filing deadlines up to July 31st, 2021
"The Ministry of Corporate Affairs (MCA) has relaxed specific compliance requirements due to the ongoing pandemic prevailing across the country.
To provide the time necessary for preparing compliance reports, the MCA made a new announcement recently, revising the deadline to 31st July 2021 for filing of various forms under the Companies Act, 2013 and LLP Act, 2008 thereunder, which are due for filing from 1st April 2021 to 31st May 2021. No additional fees will be levied for such filings delayed until 31st July, as petitioned by companies and stakeholders. The list of forms originally featuring on this list were CHG-1, CHG-4, and CHG-9 which later extended to 40+ forms viz. list published by MCA on 25 May 2021.The full list is available below.
Although the MCA has given relaxations during these tough times, tough circumstances may render you short of resources to stay compliant and avoid penalties.
We at DataTracks are here to assist you with your compliance requirements. We help 200+ companies in India and 10,000+ companies across the globe. We also help compliance professionals (prepares, reviewers, audit teams and other stakeholders) convert financial reports to XBRL statements, assist in filing with MCA, and perform cost audits XBRL conversions.
While the whole nation fights a war against COVID-19, our experts are prepared and ready to support you in abiding by the protocols for a speedy recovery from the pandemic.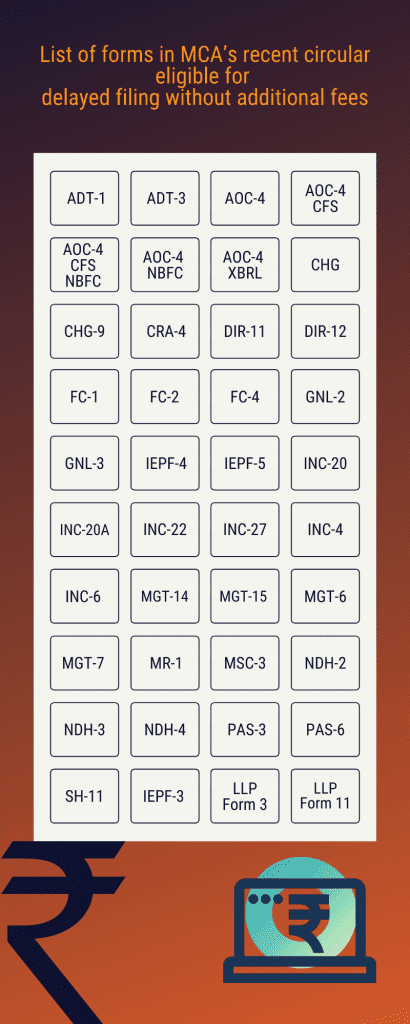 Since 2005, DataTracks has been providing software & services to prepare compliance reports across 26 countries for more than 19,400 clients. With a rich experience of completing more than 195,000 reports, our team of XBRL experts are geared to help you complete your regulatory filings seamlessly.
If you seek any assistance with your XBRL needs, please drop a line at enquiry@datatracks.in and our team will get in touch with you to understand your compliance reporting requirements. You can also connect with us on call +91 44 4208 1719.