Structuring the unstructured data
Give your workforce a range of tools and support to accelerate data preparation and collaboration on a single cloud platform. DataTracks Rainbow streamlines compliance reporting in a secure, user-friendly environment, where data integrity and scalability are the foundations of our deliverables.
Whether it is to document or review and report your XBRL/iXBRL submissions, DataTracks delivers and addresses all your current regulatory reporting requirements (as mandated by regulators such as SEC).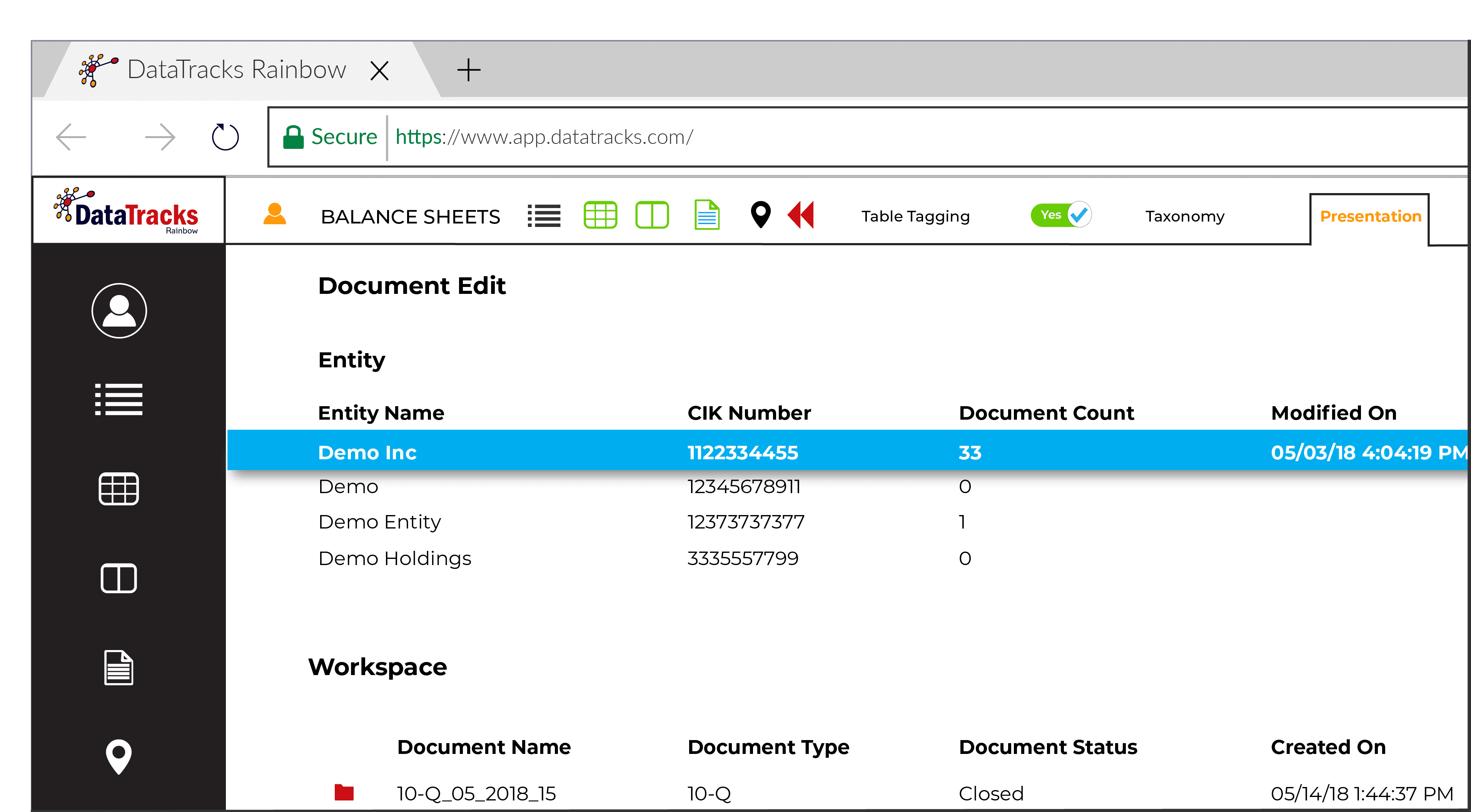 We have been using DataTracks software to successfully submit the last three quarterly and annual QRT to the regulators. We are very satisfied with their efficient customer support, available any time of the day.
Working with DataTracks means working with a user-friendly, fast and efficient replacement for any compliance software in the market. Their exceptional team and quick response time have been very helpful.
We worked with the incredible assistance of DataTracks to ensure we successfully filed our FINREP and COREP reports with the regulator. Their support team was easy to work with and assisted us round the clock to ensure we filed error-free reports on time.