DataTracks, CIPC's recommended Software Service Provider for iXBRL Conversion, provides both managed tagging service and robust software that helps you meet the CIPC's iXBRL requirements for filing
iXBRL – Cloud-Based Software
If you already have an in-house team that consolidates the financial data in MS Word or Excel and are looking to convert the financial statements into iXBRL format, consider opting for a cloud-based iXBRL software solution for efficient and accurate conversion.
You can also do the tagging of your Annual Financial Statements yourself by using our DataTracks Rainbow Software. Our software includes the CIPC validation gateway that provides the list of all business validation rule errors or warnings upfront enabling you to iterate and generate 100% error-free iXBRL reports.
How it Works?
DataTracks robust software helps you generate iXBRL format at ease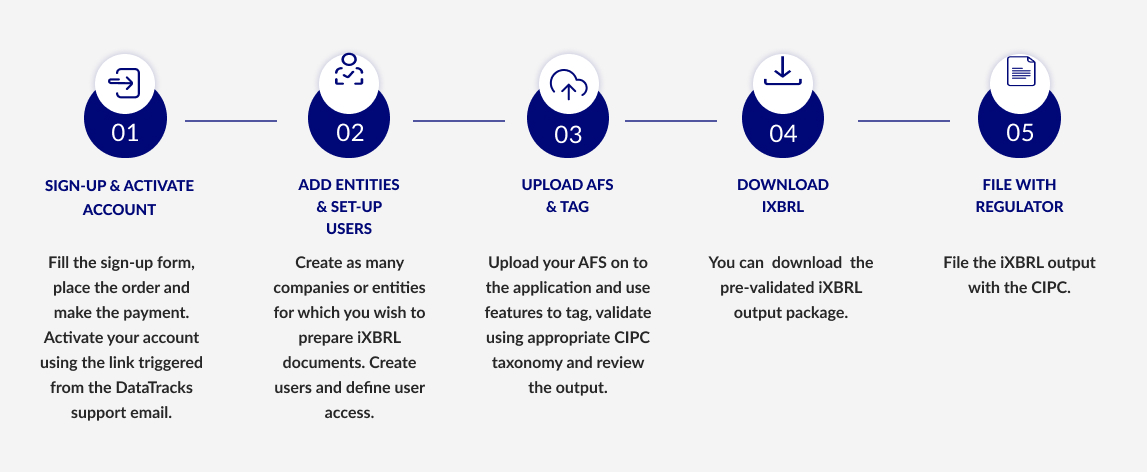 iXBRL - Managed Tagging Service
Convert your Annual Financial Statements (AFS) to iXBRL documents by entrusting the task to our team of experts and save time as well as resources. Our team encompasses highly skilled, qualified accountants, with in-depth knowledge and experience of iXBRL that can support in the transition to the new CIPC compliance.
Why Managed Tagging Service (MTS) for iXBRL Conversion?
For firms and companies not using an APS, or tagging software, utilising a Managed Tagging Service (MTS) is an ideal option. By outsourcing it to adept experts, it is easy for your company to focus on operations, without wasting your time, cost and effort on non-core activities and reap more benefits while saving your business a fortune.
Advantages of Outsourcing iXBRL Conversion:
Existing processes and systems of your business are not disturbed.
Competitive cost with no initial investment, so it keeps future options open.
High-quality professional service and timely delivery of error-free iXBRL reports.
Support from a team of experts to guide with your iXBRL filing.
How it Works?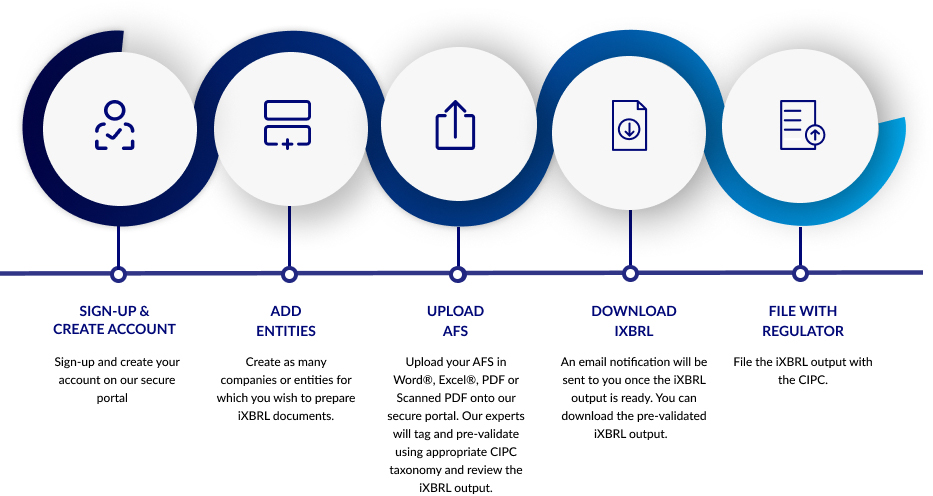 ?>