Applicability of Cost Audit Report and Cost Compliance Report
The Ministry of Corporate Affairs (MCA) in 2011 mandated the filing of cost audit and cost compliance reports. However, since then, new requirements have been introduced, which led to changes in the applicability of these reports, such as filing these reports in machine-readable XBRL format, paying fees to appoint a cost auditor, and more.
Cost Audit Report and Cost Compliance Report Mandate
With these changes, many questions and concerns arise regarding the exact nature of criteria that companies must fulfill to determine if they should file either Cost Compliance Report or Cost Audit Report or both with the MCA.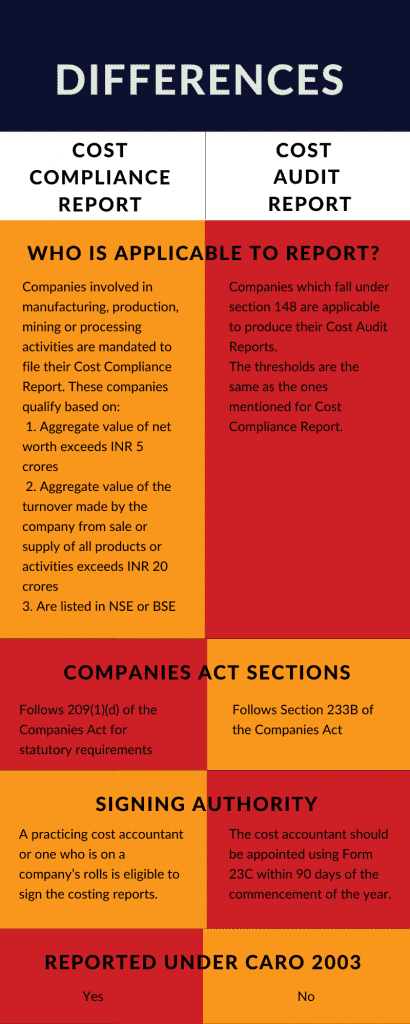 When to file the cost audit report?
These reports should be filed in XBRL format to the MCA within 180 days of year closing.
DataTracks, with a presence in 26 countries, has had over 16 years of experience in the field of compliance reporting. Having generated close to 195,000 reports, we have ensured the quality and assurance of proper reporting support at competitive prices. In addition, our data confidentiality and efficient working has earned us over 19,400 happy clients.
DataTracks offers multiple other premium solutions that can automate, streamline and manage your compliance reporting processes. Please write to us at enquiry@datatracks.in or contact us on +91 44 4208 1719 to speak with our experts.
A global leader in regulatory compliance reporting solutions, we provide fully assisted services in selected regulatory regimes where inputs provided by clients in traditional formats are converted to HTML, XML, XBRL, or iXBRL formats.