Watch our free live webinar on "All you need to know about ESEF phase II mandate" by DataTracks – ESEF- Text Block Tagging Experts.
Topics we cover:
   1. Introduction of ESEF Phase I & Phase II mandate
   2. Technical aspects of phase II mandate
   3. How to get prepared for the mandate?

Topic: All you need to know about ESEF phase II mandate
Date: 19th October 2022 (Wednesday)
Time: 11:00 AM to 12:00 PM (Central European Time)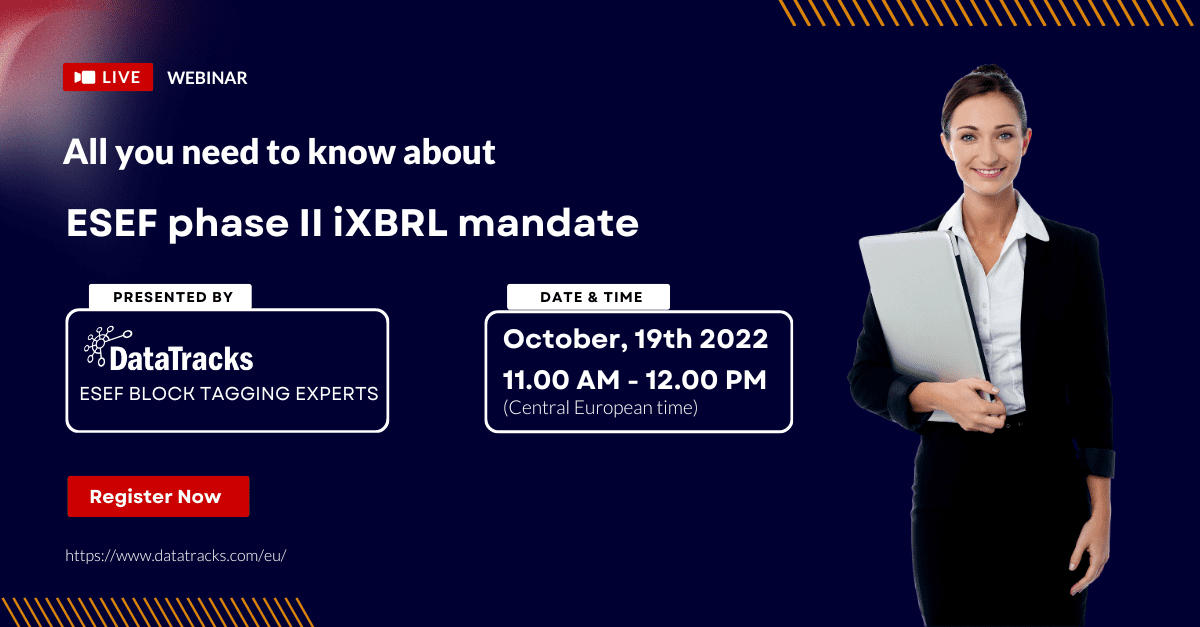 Watch Our Webinar Recording:
Event Details:
Start Date : Wednesday, October 19, 2022
End Date : Wednesday, October 19, 2022
Time: 11:00 AM CET
Location : Virtual