Form N-2 iXBRL reporting for Closed End Funds (CEFs) &
Business Development Companies (BDCs)
The introduction of XBRL in 1998 was a game-changer. It was at a time when the world was on the cusp of adopting digital practices, come the millennium. Since then, it has revolutionized regulatory reporting and is now a global phenomenon.
From CPAs to preparers and investors to reviewers, reading reports in iXBRL, the need for a common ground to view and absorb information has never been more critical. With the SEC expanding the ambit of mandatory iXBRL filings, more financial stakeholders are learning to work with the associated taxonomy and software that facilitates this.
iXBRL Adoption
In line with this thought, the SEC had proposed an amendment on April 9, 2019, that would warrant the adoption of iXBRL by Business Development Companies (BDCs) and registered Closed-End Funds (CEFs). The proposal that pushed for the use of structured data included several amendments as outlined in the Small Business Credit Availability Act (also known as the "BDC Act").
Now, in a move to conform with the Securities Offering Reform for CEFs, the SEC has formally mandated the adoption of specific structured data reporting requirements. Registered CEFs and BDCs must tag the cover page information, excluding the Calculation of Registration Fee Table, on Form N-2 in iXBRL.
Some noteworthy data include: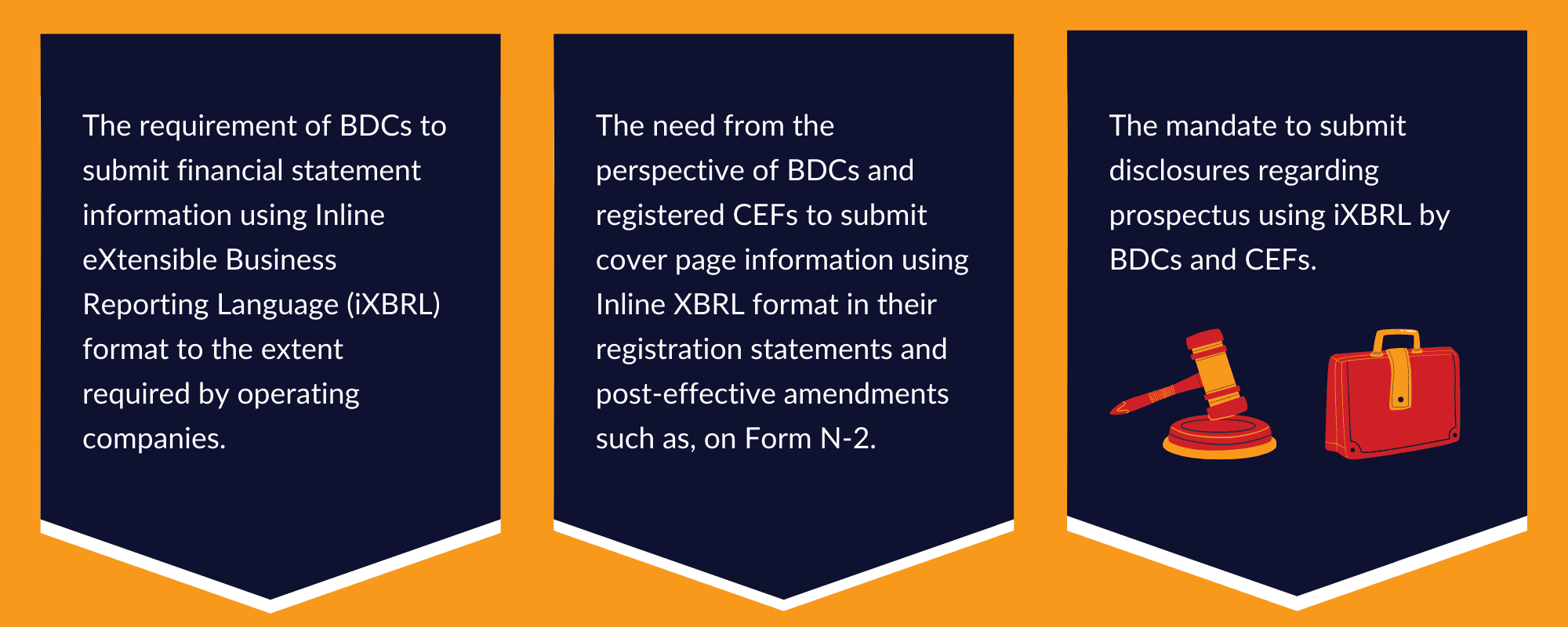 Those BDCs and CEFs that come under the eligibility criteria can file a short-term registration statement that covers these structuring requirements if they file forms on or after August 1, 2022. Other BDCs and CEFs that are registered but still not eligible will need to follow these requirements in forms filed on or after February 1, 2023.
Form 24F-2
In addition, the rule also extends to open-end funds, face-amount certificate companies, unit investment trusts, and some closed-end funds mandating them to submit Form 24F-2 in eXtensible Markup Language (XML) format for Forms filed on or after February 1, 2022.
Important Dates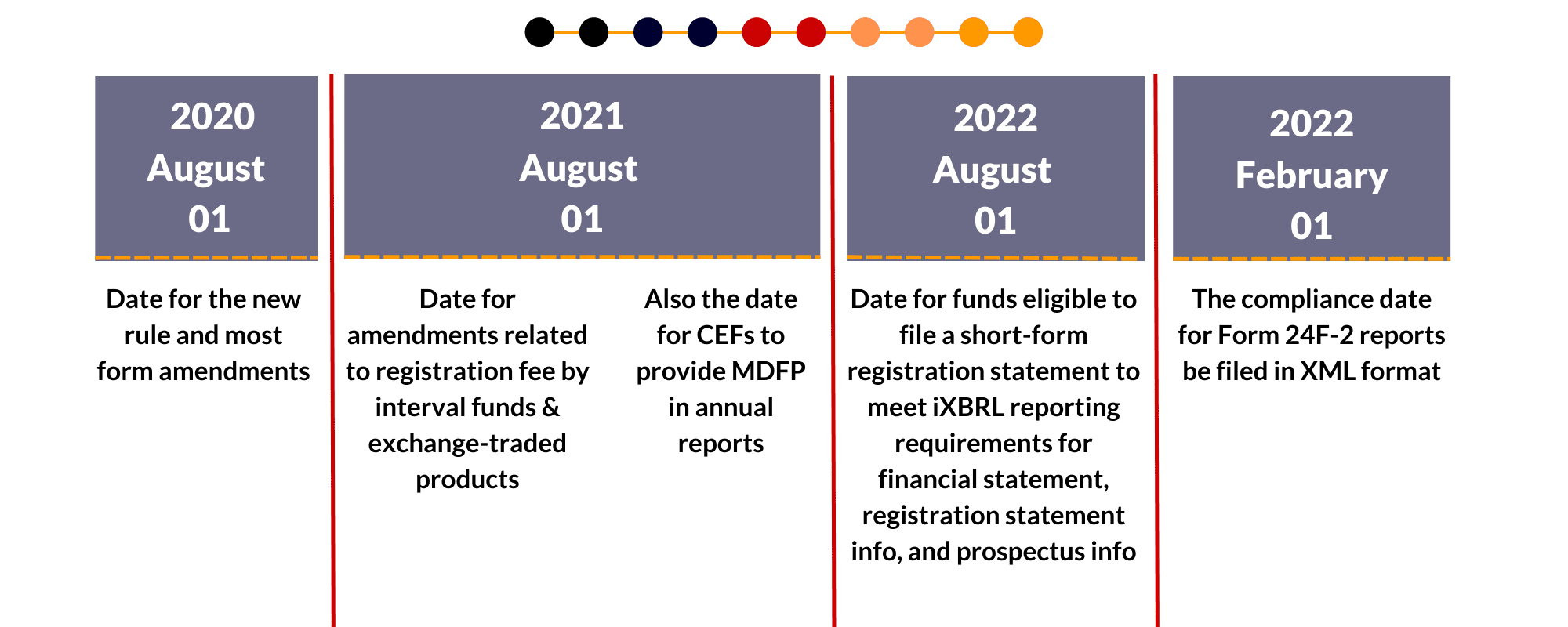 At DataTracks, we know and understand the intricacies of preparing an iXBRL compliant report. From effortless last-minute edits to consistency and validation, we ensure a high precision output with a rapid turnaround. We look after the conversion of your financial report to iXBRL from end to end.
We have helped over 800 organizations save time and money by filing their SEC documents such as 10-K, 10-Q, S-1, S-3, S-4, 20-F, 40-F, 6-K, F-1, 485BPOS, 497 and much more, on time, every time. Pioneers in XBRL technology, we have filed over 17,000 XBRL exhibits and over 84,000 EDGAR filings to the SEC.
For more information about our offerings, get in touch with an iXBRL expert from our team.